Full Customization
Customize your status page to look exactly the way you want it
Basic customization
You can easily configure the basic look of your status page through the design settings. Configure base colors, background image, logo and more.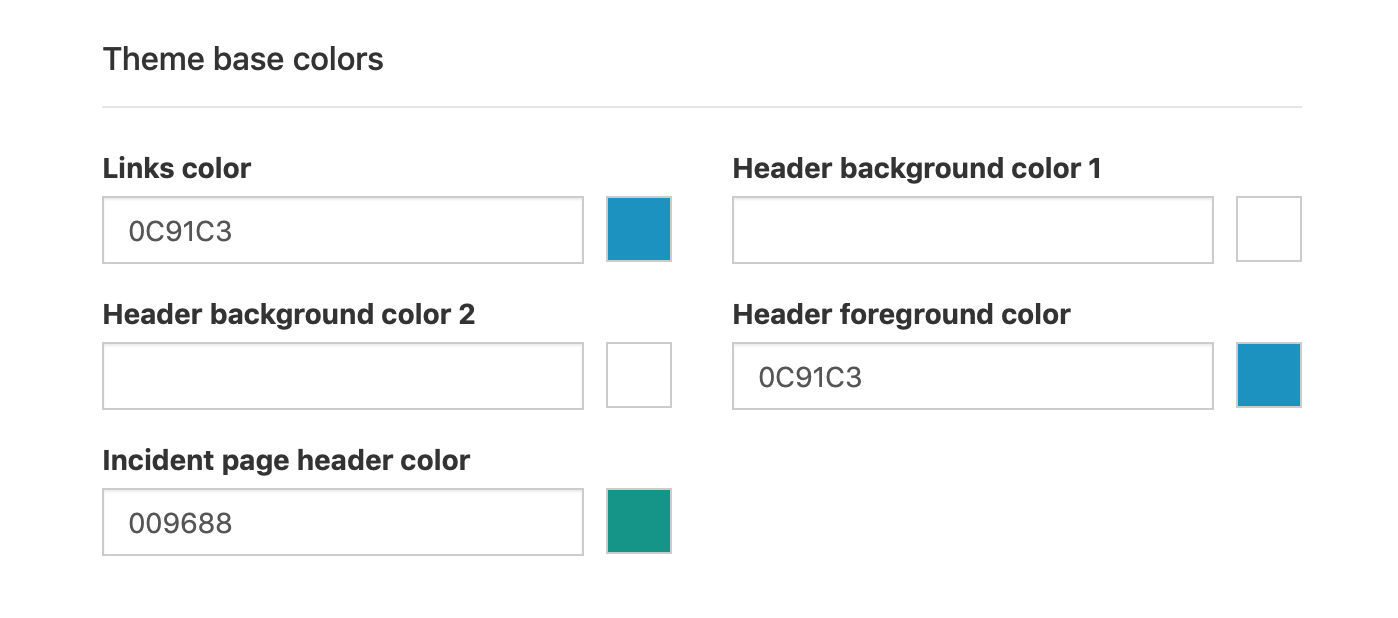 Pick from multiple pre-made themes
You can pick from our growing selection of open source themes, each one of them available on Github.
Create your own theme
Pick any of our open source Themes, change it to suit your needs.
The themes come with an integrated development environment that makes it extremely easy to work with.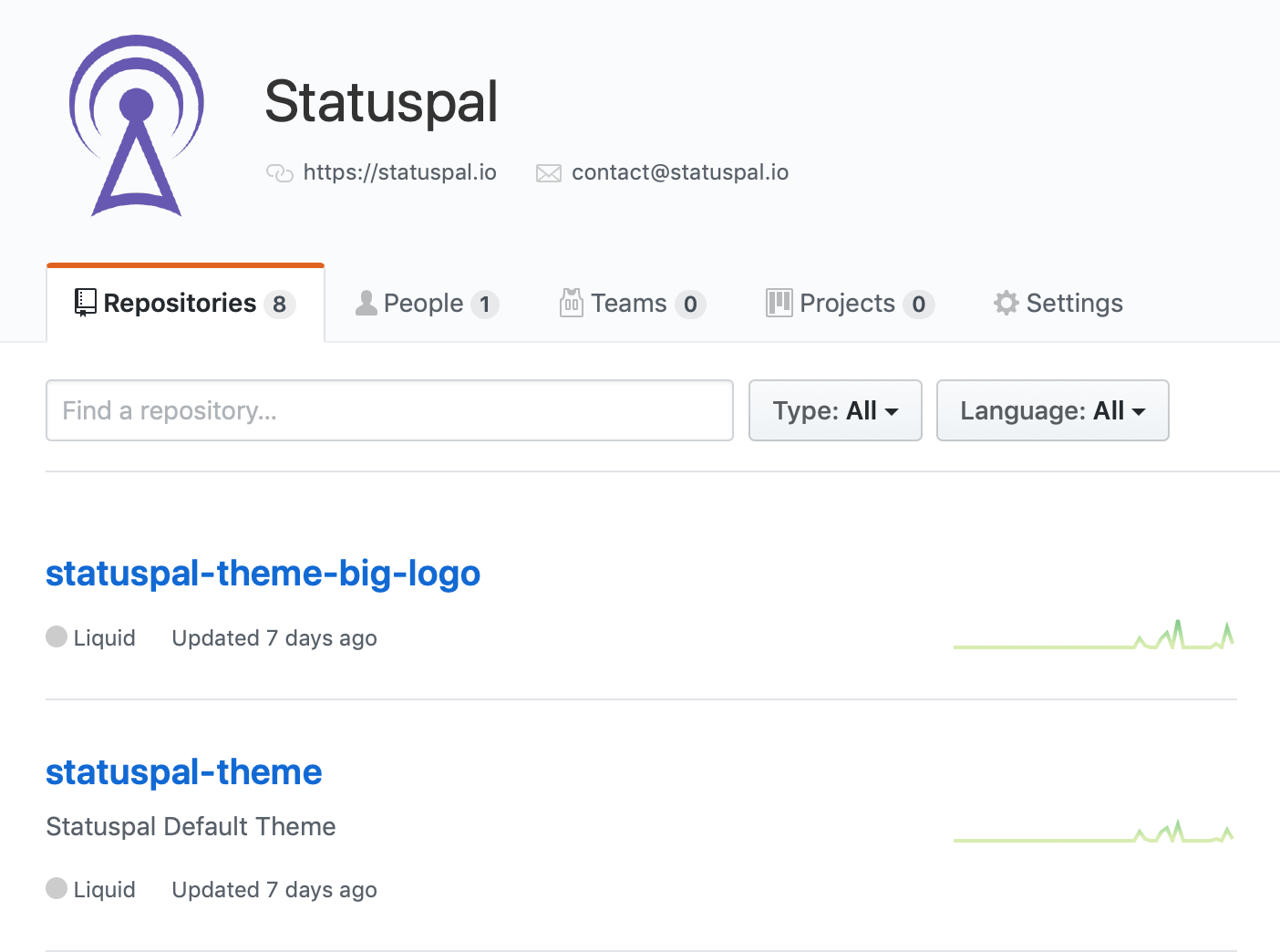 Ready to Create your Status Page?