After some hard worked weeks we are able to give you Statuspal 2.0! This release features some big changes especially on the themes side.
We have re-engineered from the ground up how we render your status page so you can write fully customized themes that look exactly how you want, and modify the existing ones too.
We are also introducing 2 new themes (and more to come soon), one that will replace the default one in any future new status pages (and that you can opt in for your existing status page) and one that features a larger logo and header.
Both of this themes support nested services too! as one of the most requested features, you are now able to select a parent service when creating/editing them.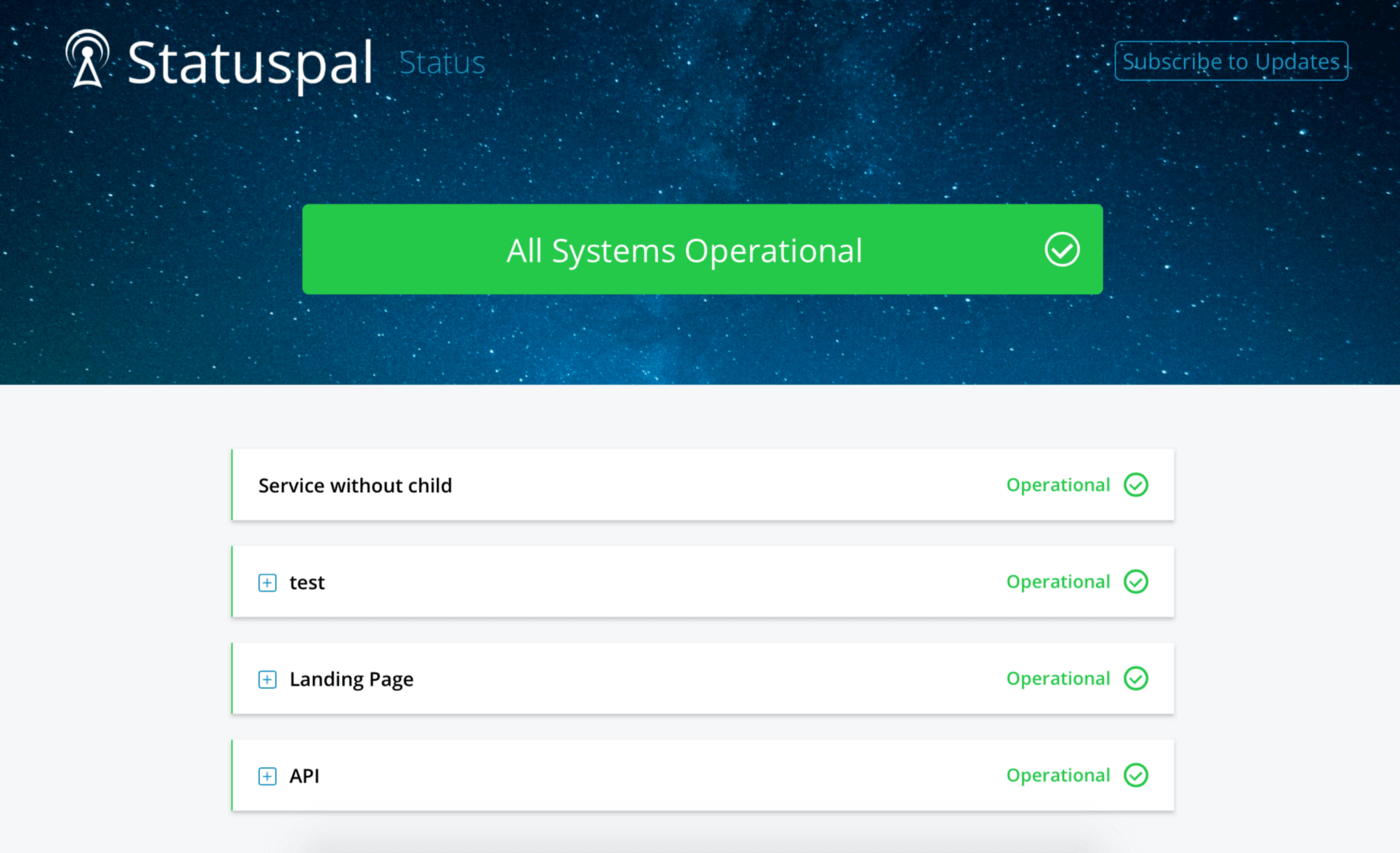 The full list of changes introduced in this release includes:
Nested services support.
Two New themes (fully customizable).
Theme Builder so you can create your own themes.
Allow to update maintenances without closing them.
Added thew update type "Update" for when you just want to update your customers.
Simplified billing system.
Several bug fixes.
Whats coming next:
API.
Custom templates for emails/notifications.
Subscribers delete/batch import.