Notifications
Allow your customers to subscribe to notifications for incidents reported in your status page.
Keep them up to date
Your customers can enter their emails to be notified when incidents get reported/updated in your status page.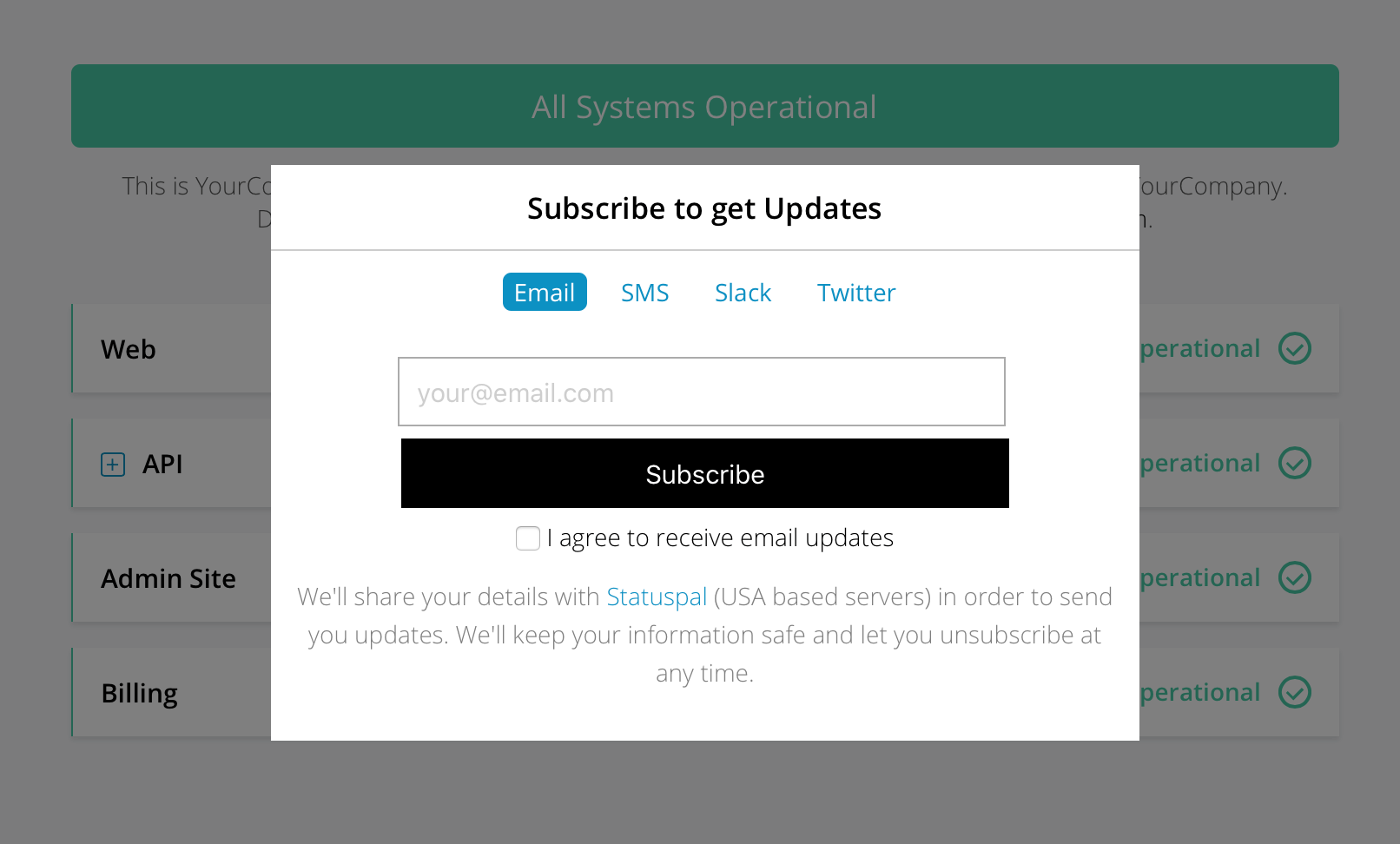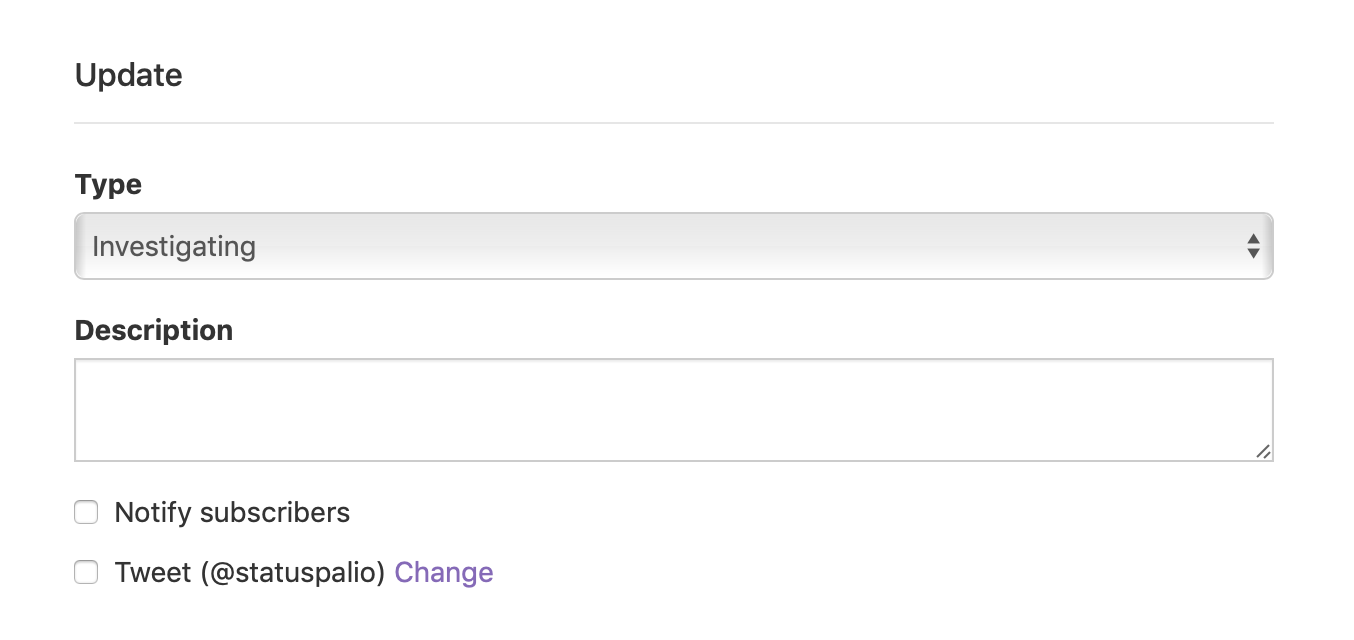 Twitter integration
You can also link your twitter account to tweet your incidents automatically, and users can get notified through it.
Ready to create your Status Page?