Per-service Uptime Graph
Per service uptime graph are finally here! this highly requested feature is now available and easily configurable in the service form.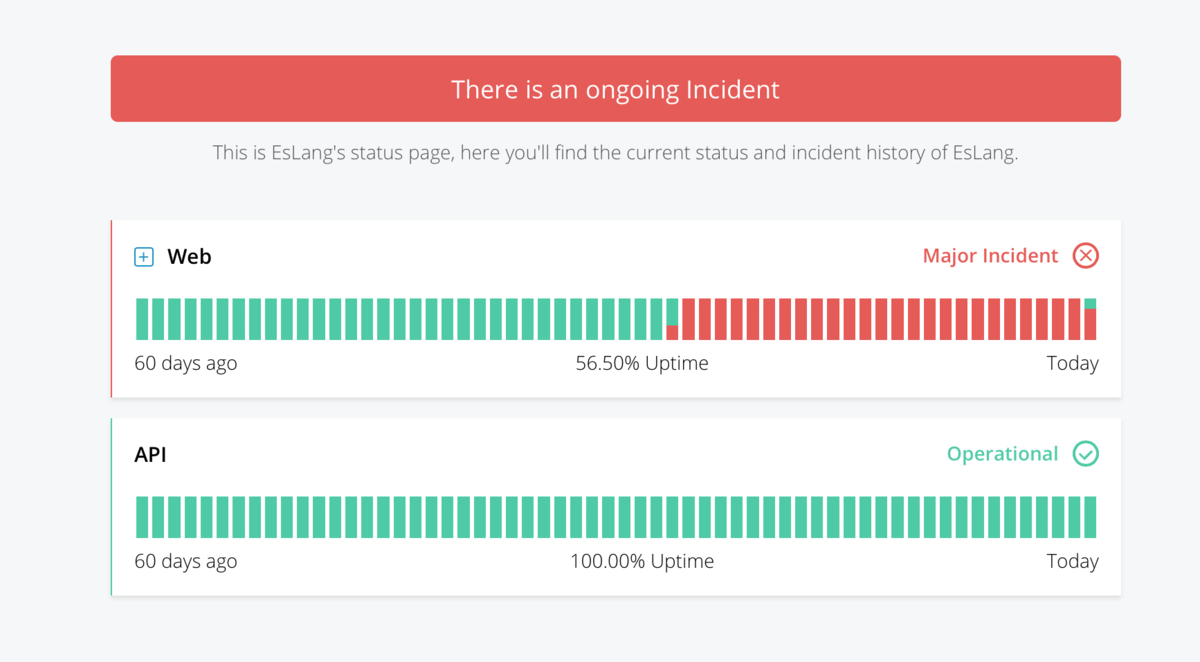 You can continue to display the global uptime graph in combination with per-service uptime graphs.
Improved Subscriber Emails
We have improved the looks of the subscriber emails: confirmation email and status update emails, to make it easier for your customers to read and understand them.
These are examples of how the new email notifications look: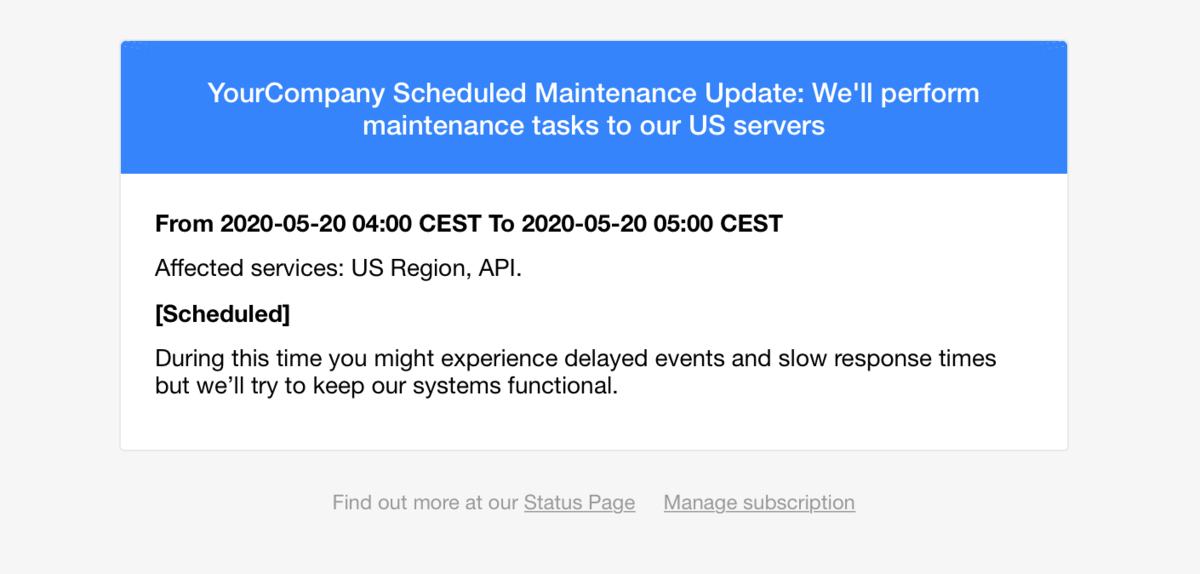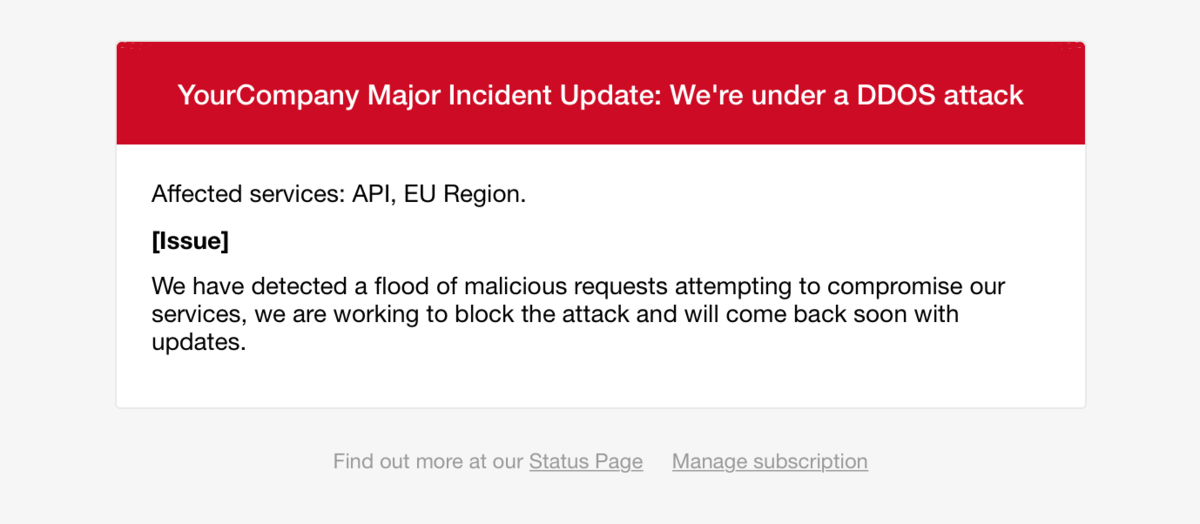 Resend Subscriber Confirmation Email
You are now able to resend confirmation emails to your email subscribers that might have missed the original email, you'll find a "Resend confirmation email" button in the Subscribers page for your email subscriptions.