📩 Integrate with external SMTP servers
Send email notifications through your existing SMTP server thanks to our new integration, easily configure your server's SMTP credentials in our dashboard and send emails with your company-managed email server.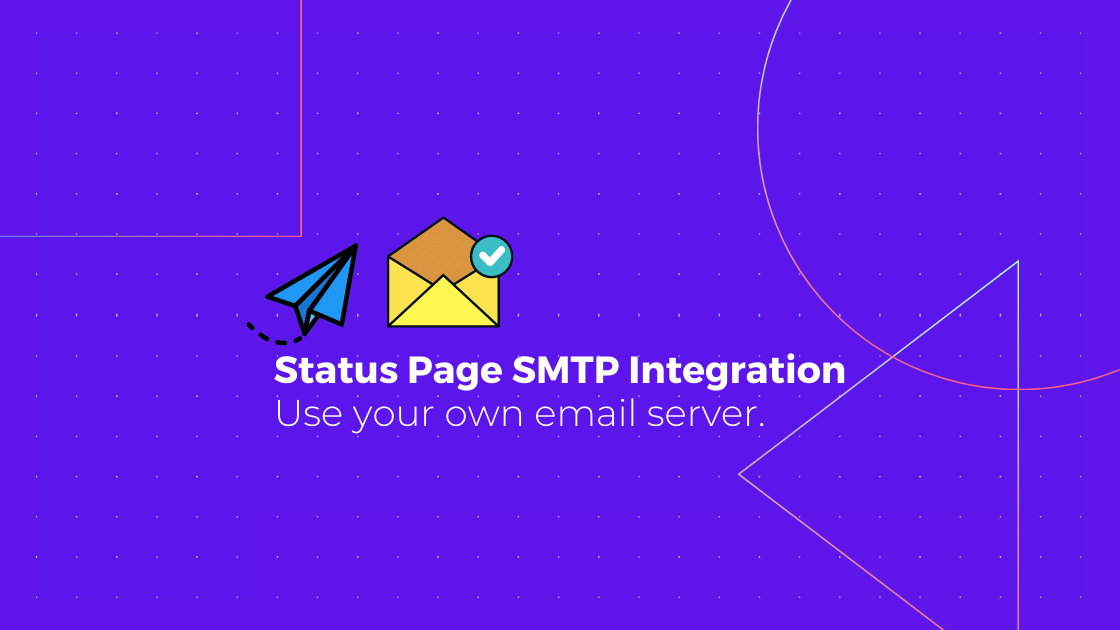 Find out more about our SMTP integration in our blog post Status page updates through external SMTP server
📡 Multi-channel subscriptions
Your subscribers will be happy to know they can now subscribe via multiple channels all within one subscription!
A good example is, a customer that would like to receive updates via Email, Slack and SMS had to create multiple subscriptions, they now can achieve this easily within one subscription.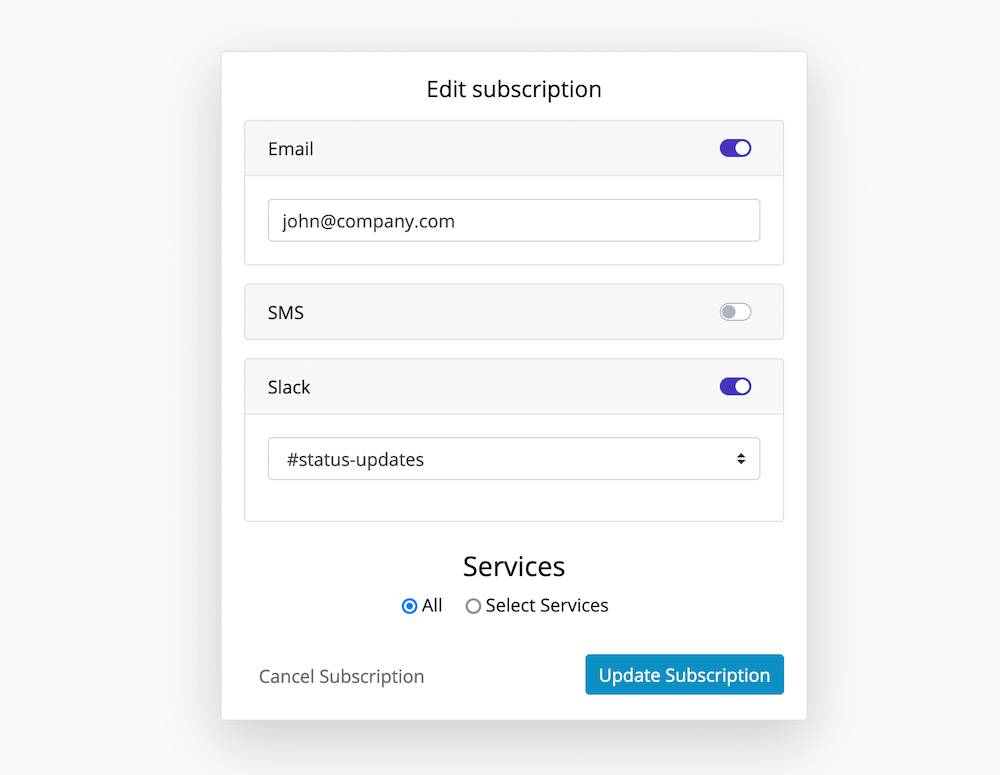 🔐 Audience specific status page
Configure a status page to have services that are audience-specific, meaning some services can be accessible to some users and some to other ones.
This can be done thanks to Access Groups, an advanced feature that let's you group members on groups that define what services they have access and can subscribe to.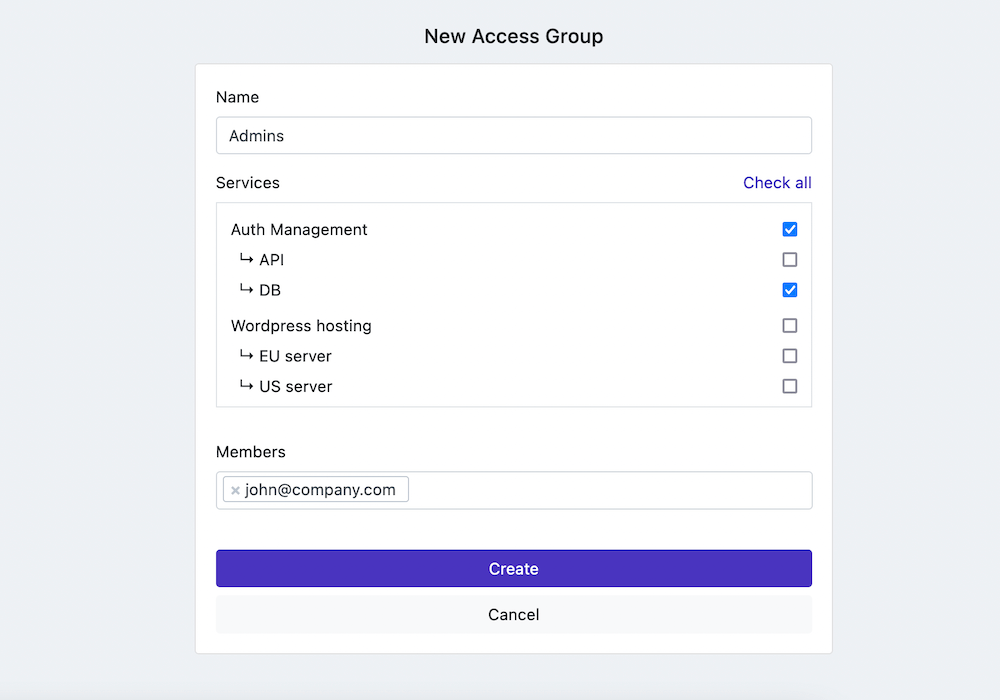 Find out more about audience specific status pages in this help article.