Metrics
Display metrics from different sources in your status page.
Third party metrics
Display metrics obtained from 3rd party monitoring services like Pingdom (and more to come soon).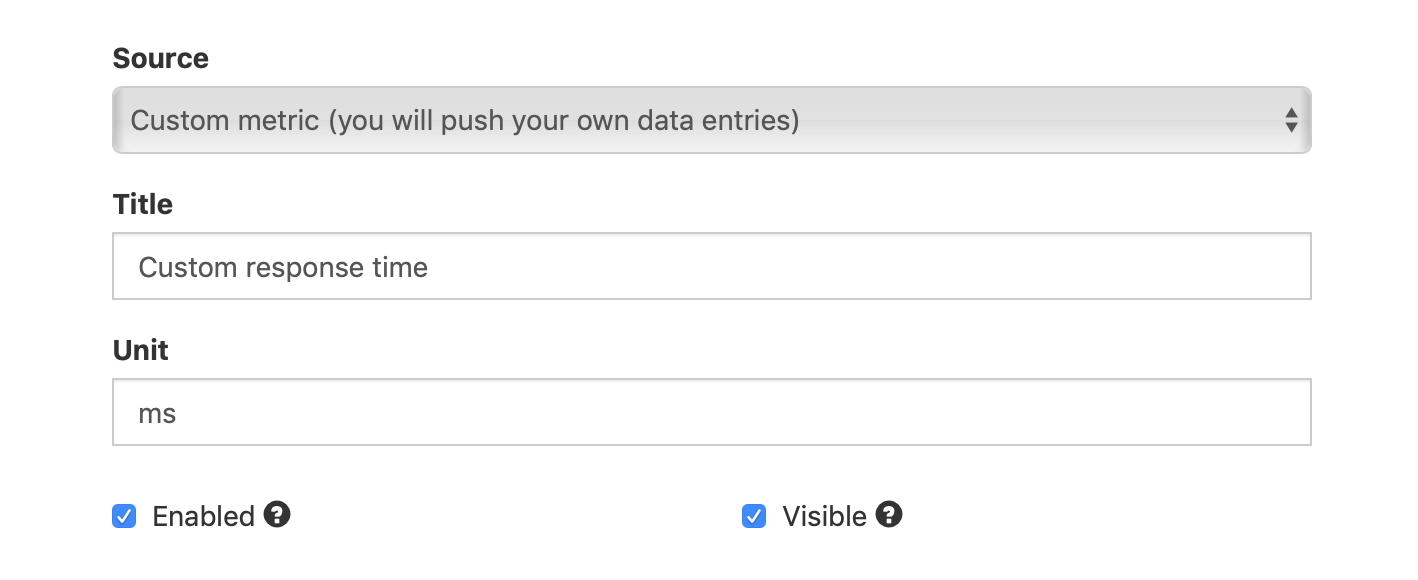 Custom metrics
Configure custom metrics and push your data through our API, and display them in your status page.
Ready to Create your Status Page?
It only takes seconds, prices start at $46.
Try it free