Monitoring
Easily configure monitoring for your services, avoiding the need for a third party monitoring service
We monitor it for you
We periodically make an HTTP request to a ping URL you configure for each monitored service. Whenever it goes down we'll know it.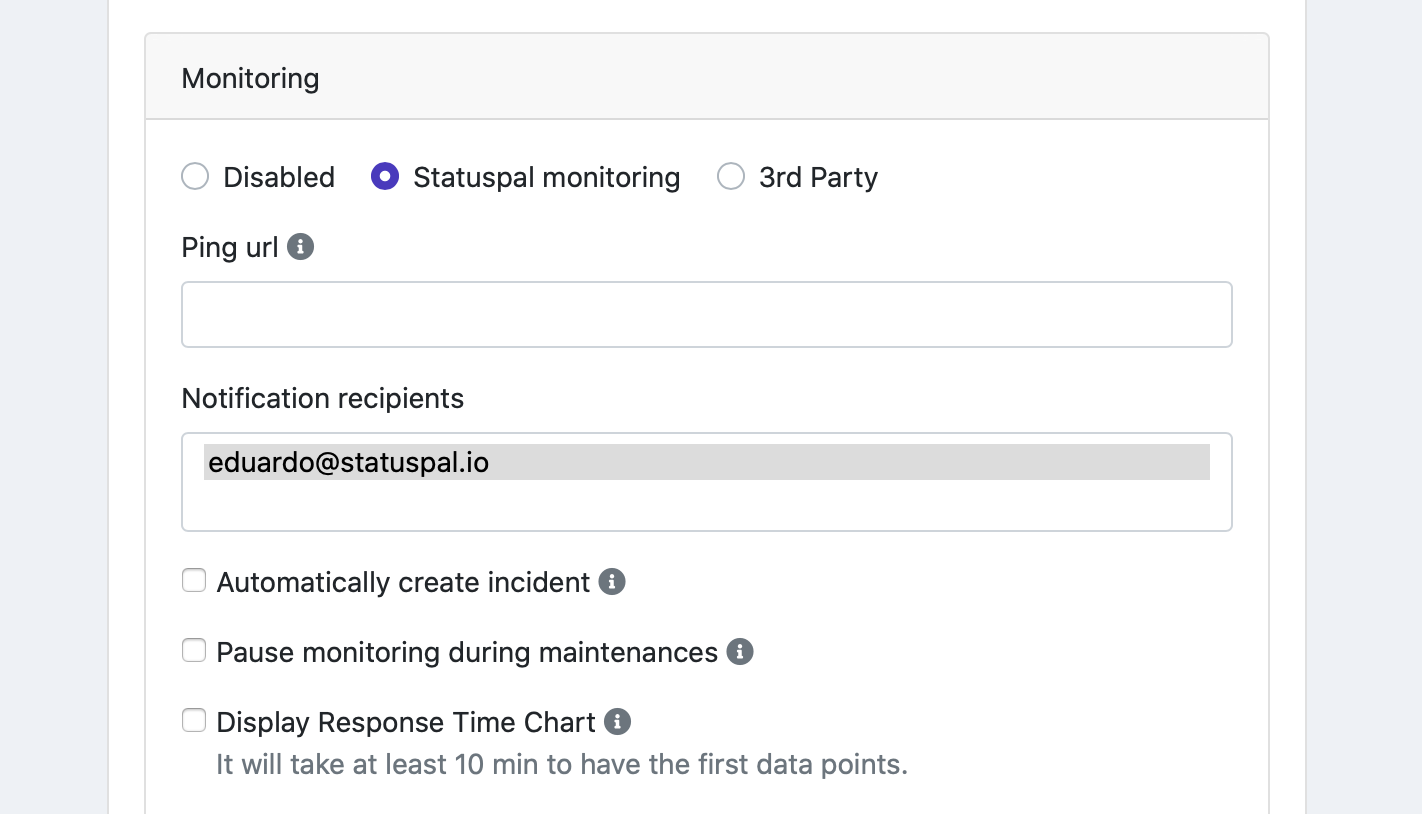 If it goes down we'll let you know
We notify you via email when/if your service goes down, as well as once it comes back up.
Automate incident creation
We can automatically create incidents in your status page when your monitored service goes down/up so your customers know first hand whats going on.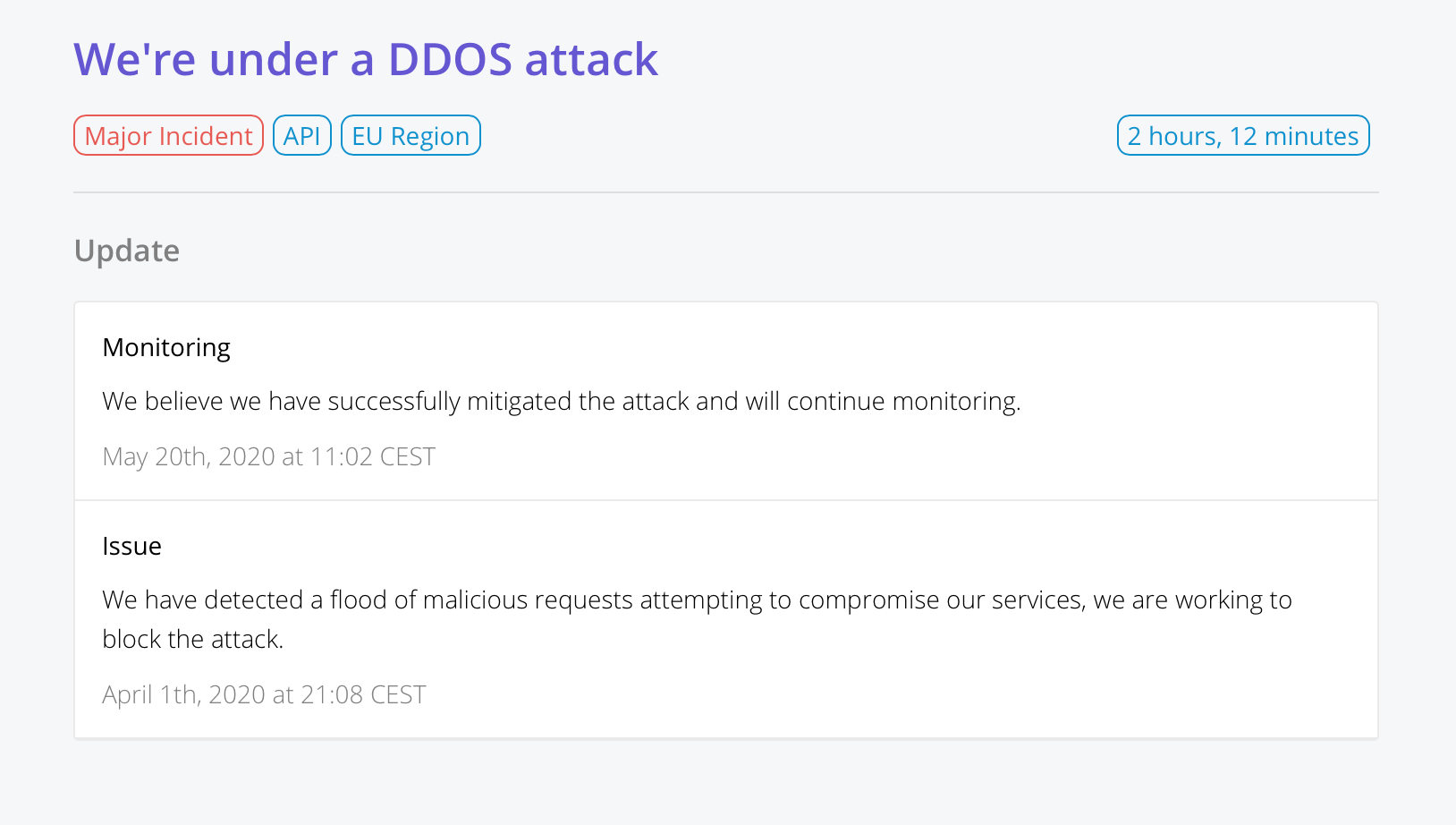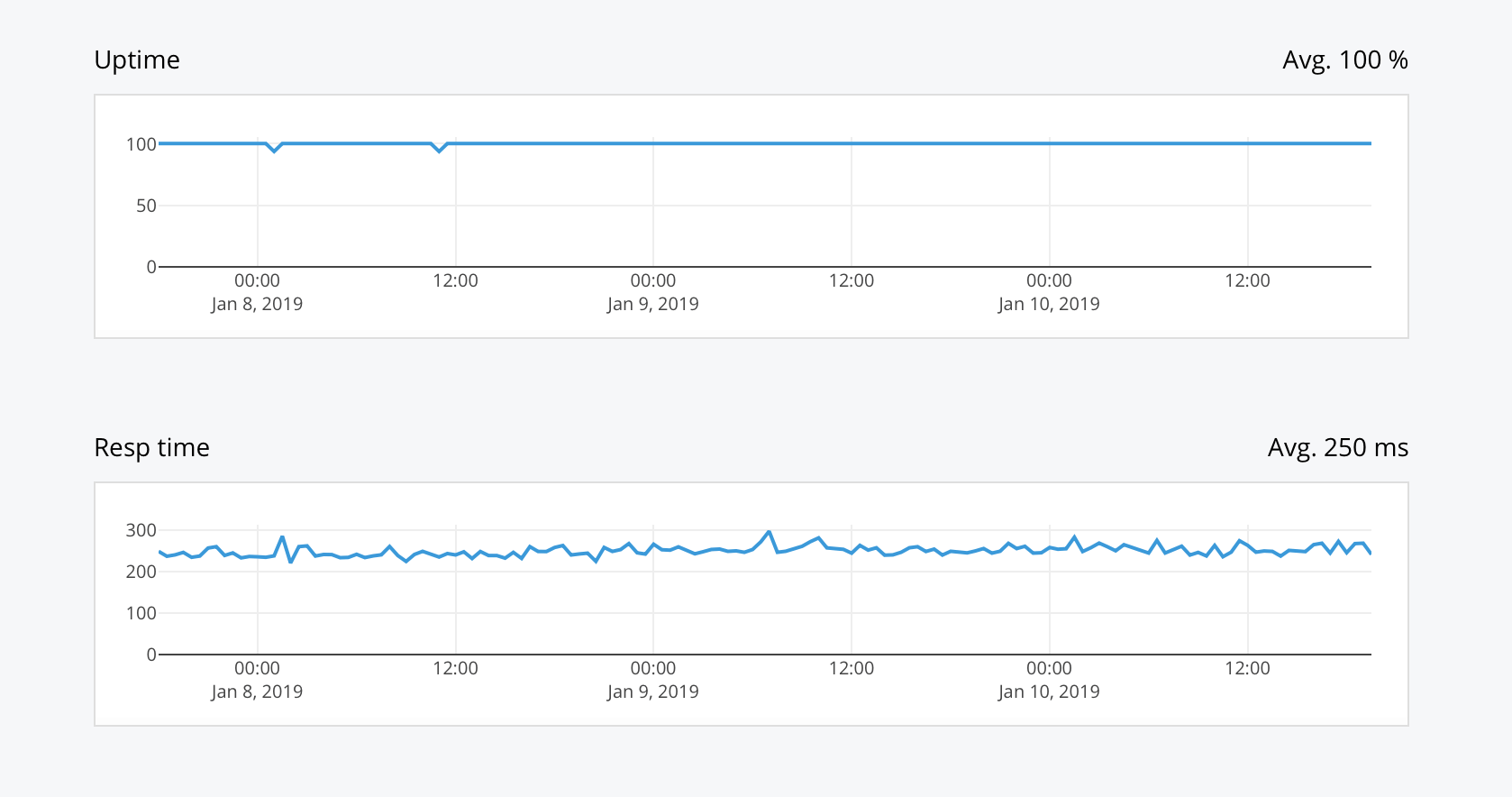 Display response time charts
We can generate a response time chart with the data gathered from your monitored services, so you can showcase your system's performance.
Ready to Create your Status Page?