Simple Monitoring
Easily configure monitoring for your services, avoiding the need for a third party monitoring service.
Out of the box Monitoring
Statuspal is one of the only status page providers to include HTTP monitoring out of the box, ditch the external monitoring tools and save costs and time.
HTTP checks
Incident automation
Response time chart
Maintenance awarenes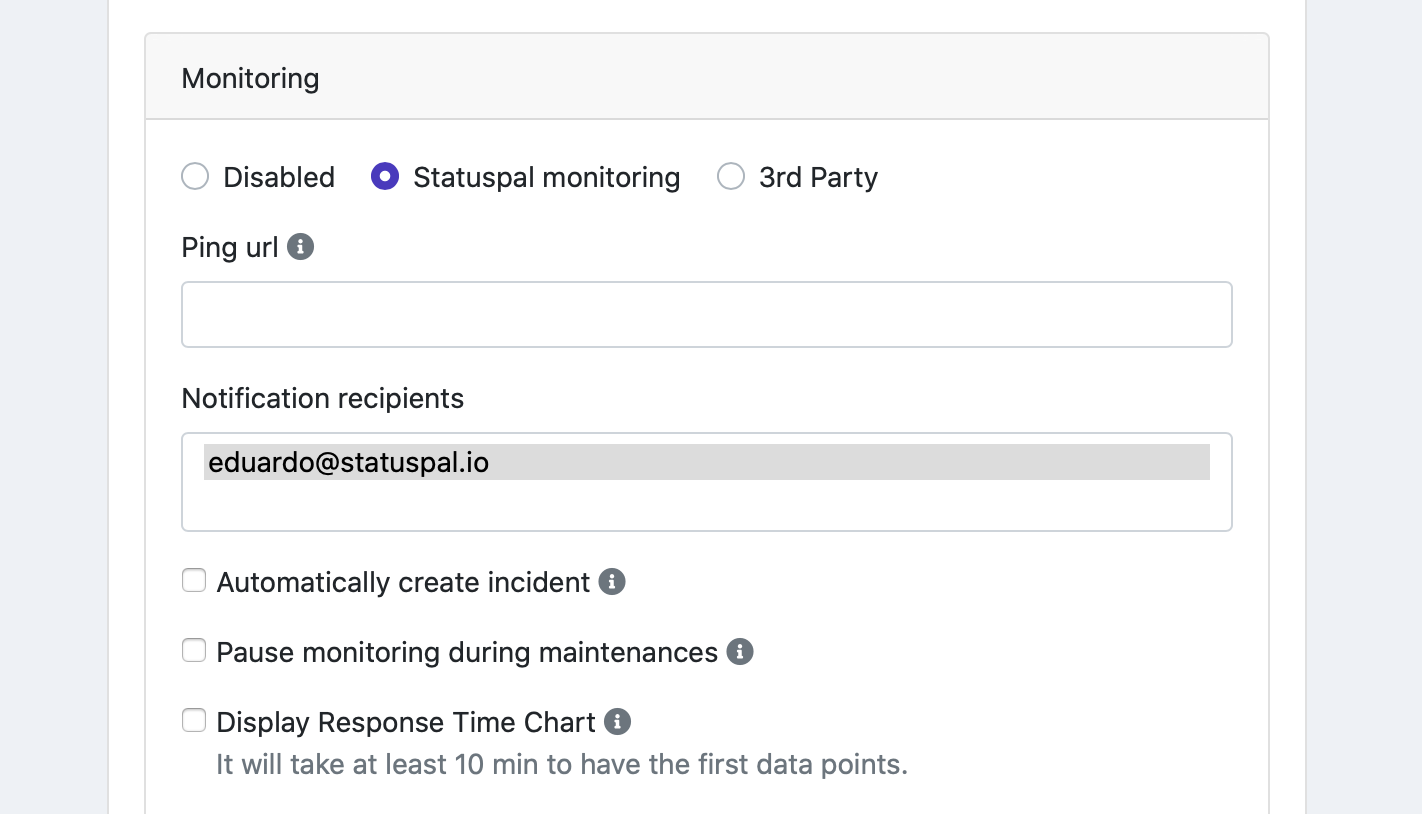 If it goes down we'll let you know
We notify you and your selected team members via Email when your service goes down and once it comes back up.
Automate incident creation
We can automatically create incidents in your status page when your monitored service goes down/up so your customers know first hand whats going on.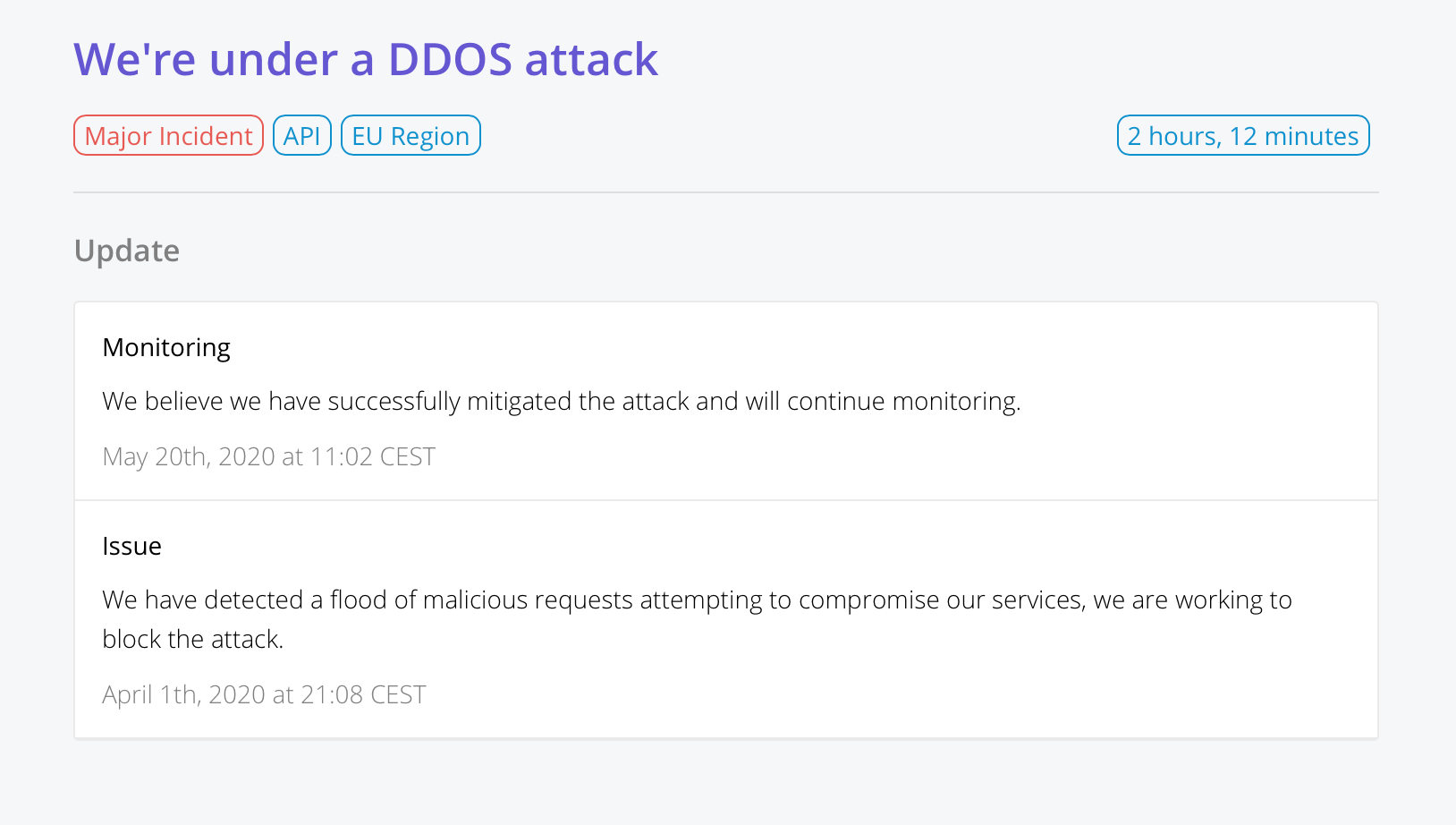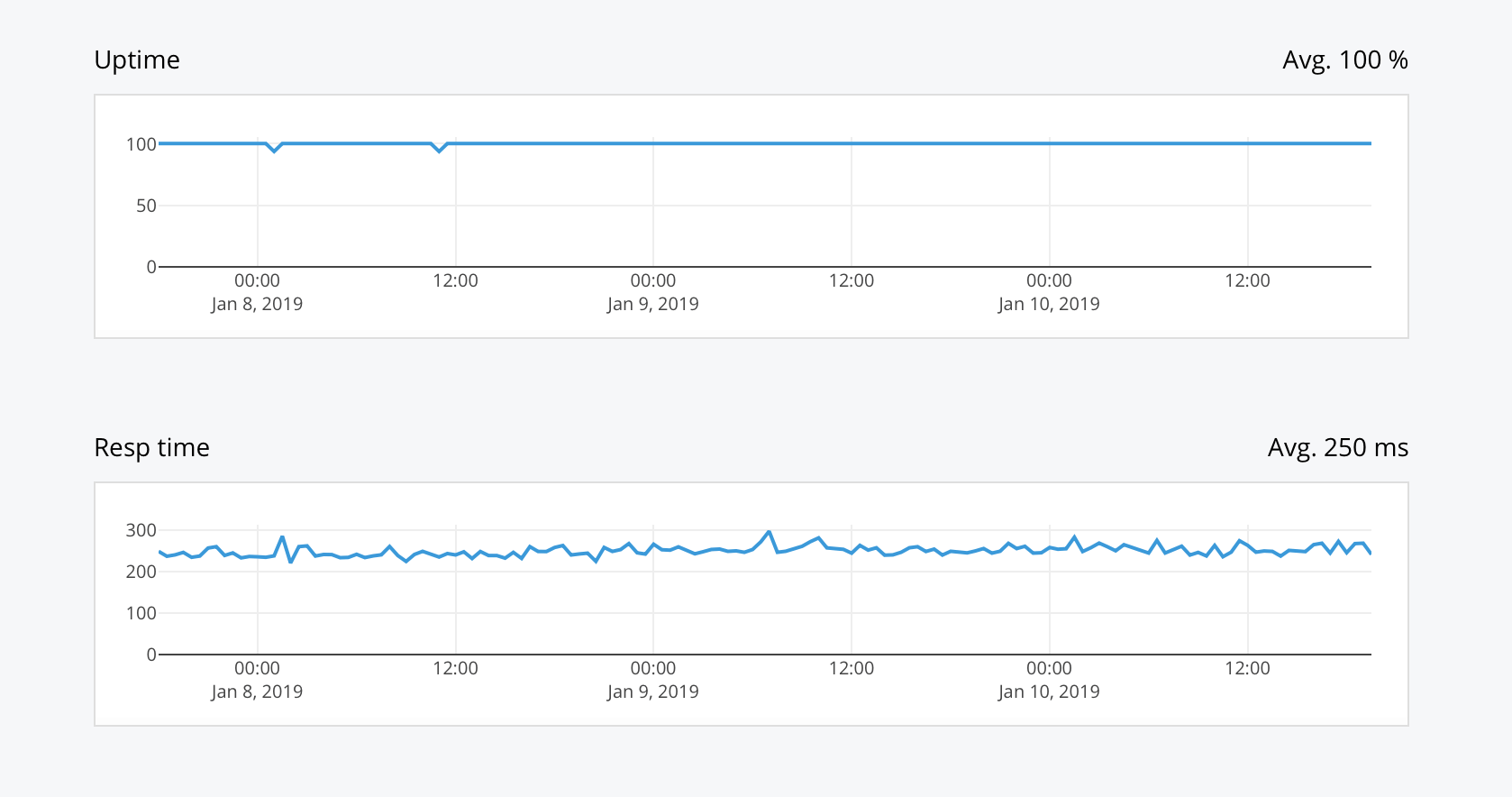 Display response time charts
We can generate a response time chart with the data gathered from your monitored services, so you can showcase your system's performance.
Ready to Create your Status Page?
It only takes seconds, prices start at $46.
Try it free