Notifications
Allow your customers to subscribe to notifications for incidents reported in your status page.
Keep them up to date
Your customers can subscribe to be notified when incidents get reported/updated in your status page via SMS, Email, Slack or Twitter.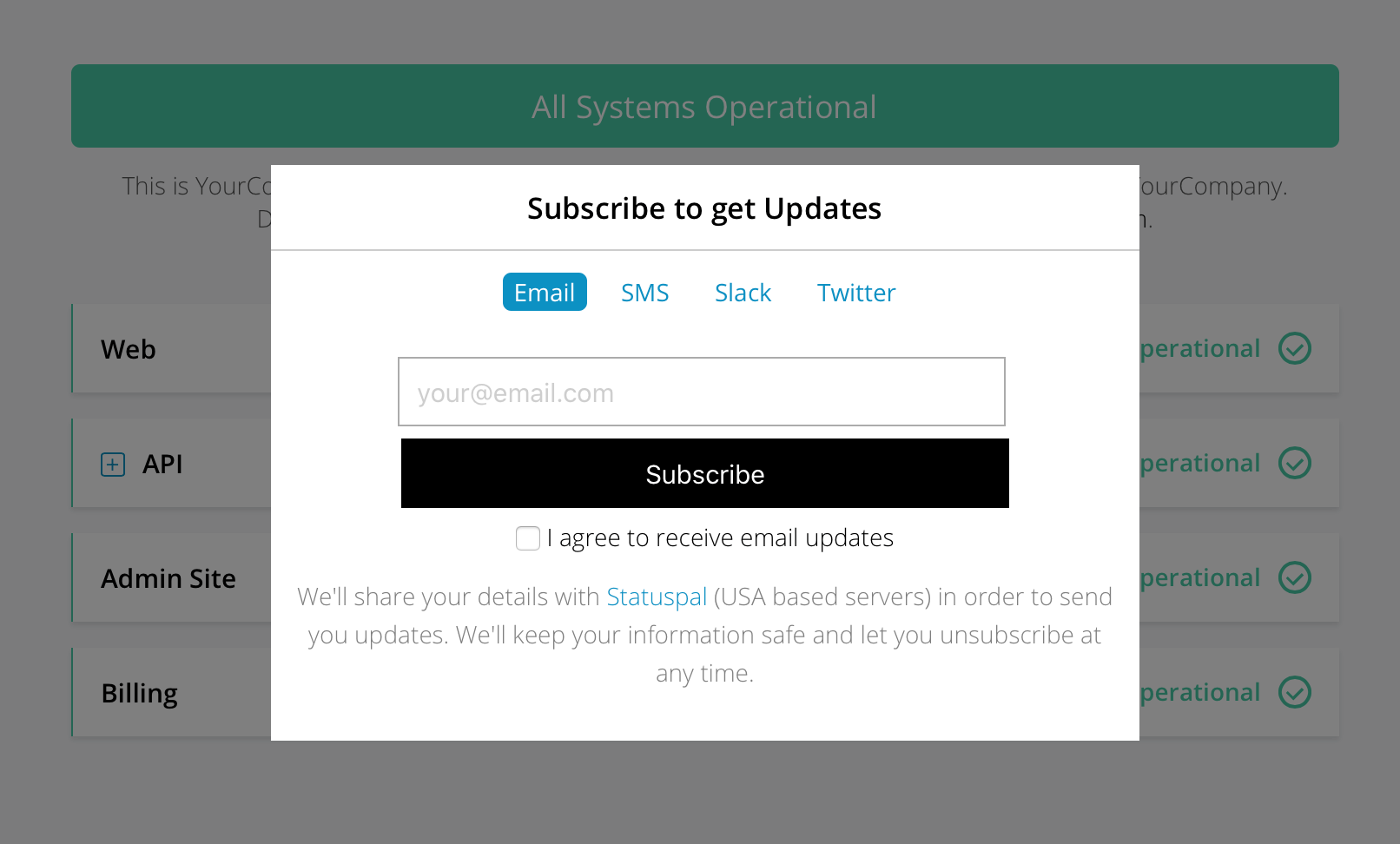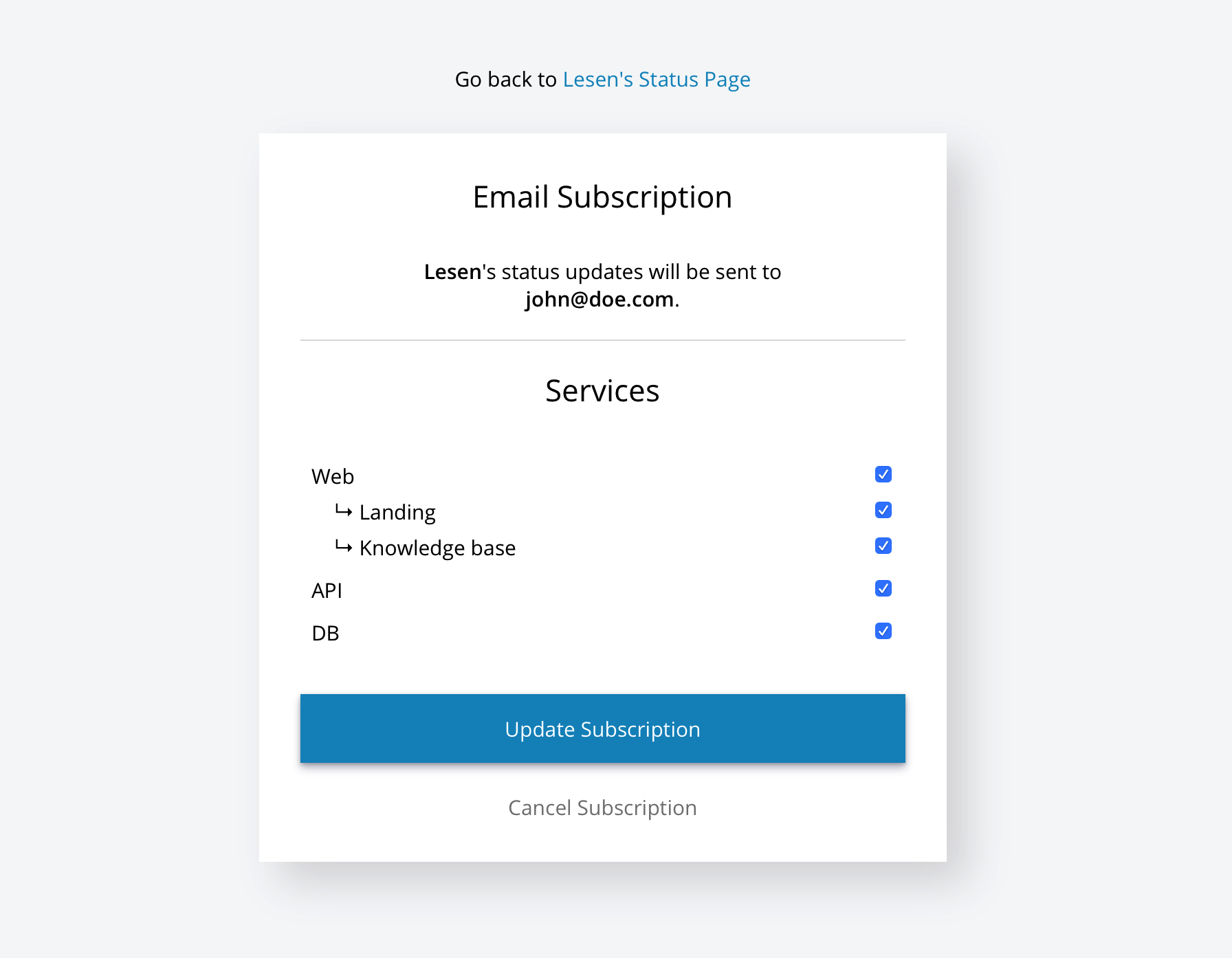 Per-service subscriptions
Reduce the noise for your customers, enable them to subscribe to only the services they care about.
Slack integration
Let your customers subscribe to receive status updates directly on their team's Slack channel, they'll love you for it!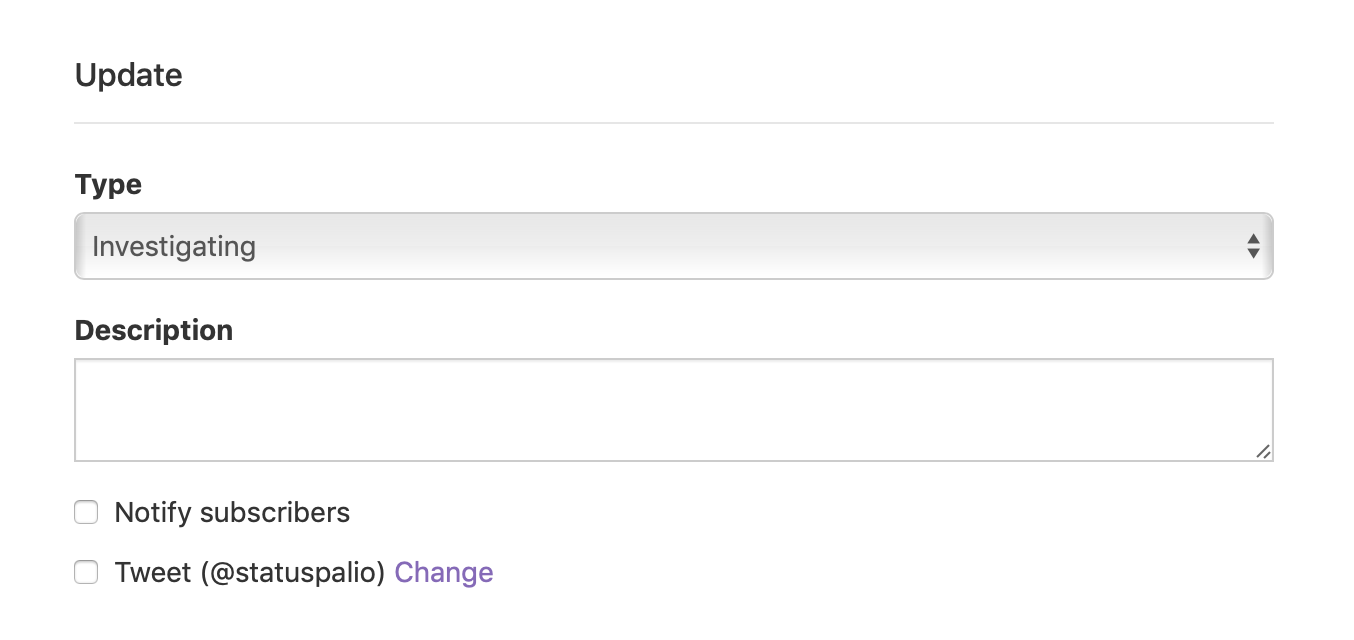 Twitter integration
You can also link your twitter account to tweet your incidents automatically, and your followers can get notified through it.
Email notifications
Automatically notify your customers via Email when reporting an incident or maintenance, manage your email subscribers directly in your status page's dashboard.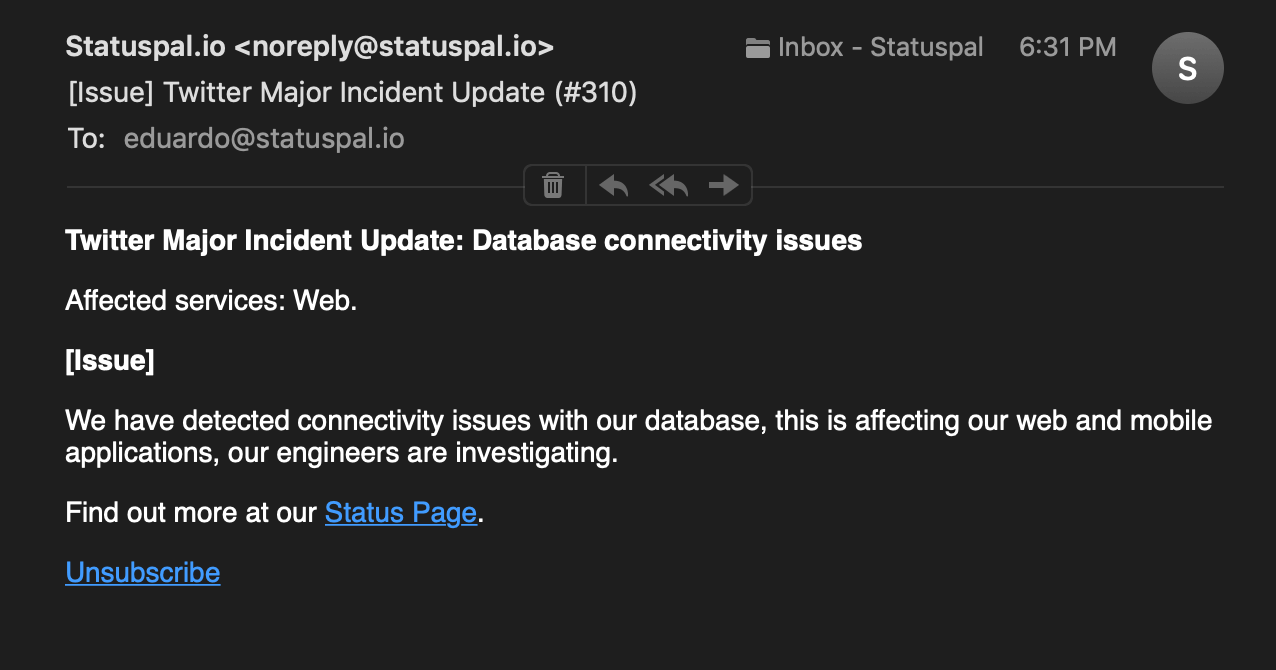 Ready to Create your Status Page?
It only takes seconds, prices start at $46.
Try it free