Status Page
Communicate incidents & maintenance updates through a beautiful status page.
Incidents & Maintenance reporting
Create and update incidents and scheduled maintenances easily through our simple UI, automate recurring maintenances and save time.
Recurring automation
Incident templates
Markdown support
API enabled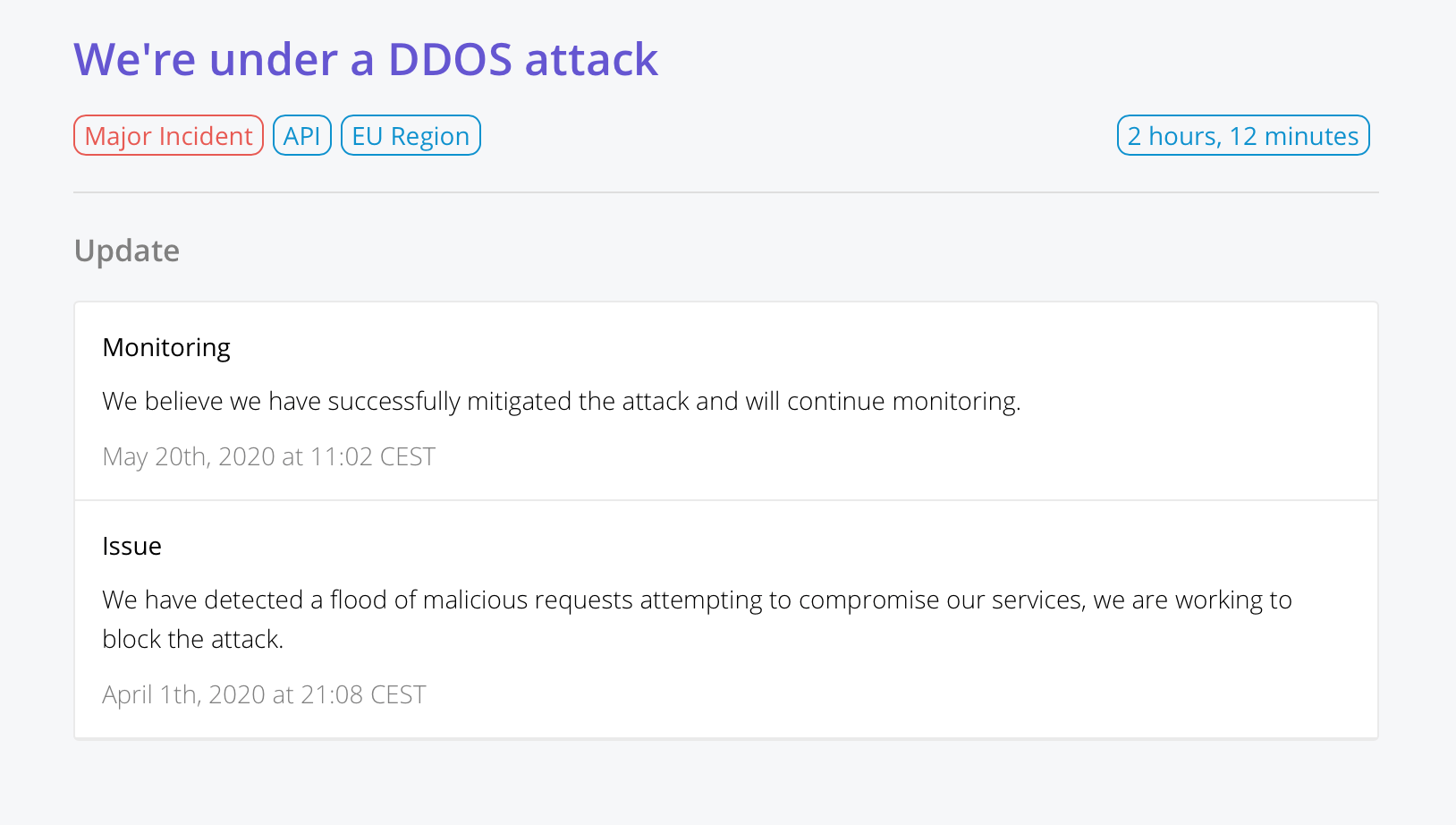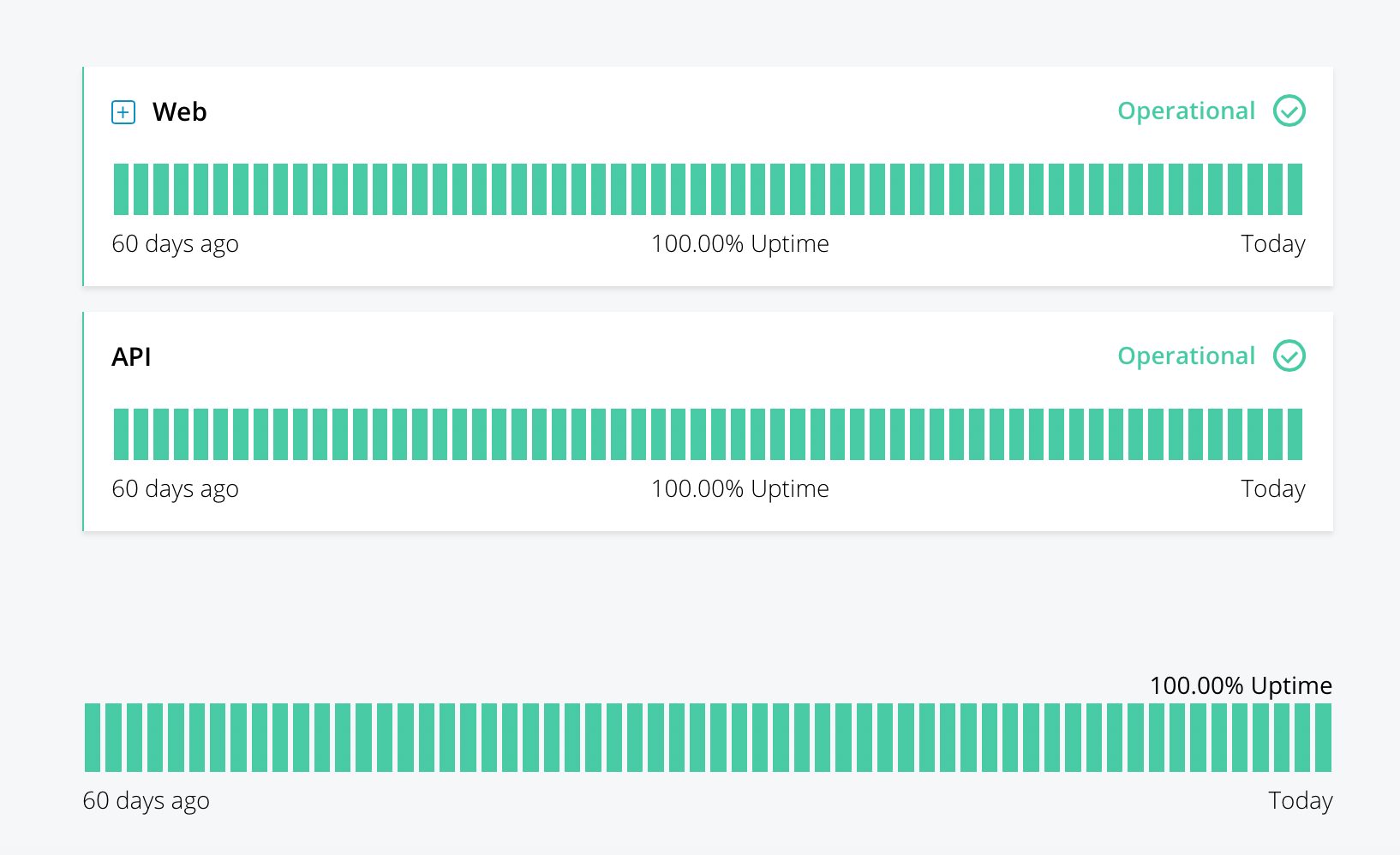 Uptime History Graphs
Showcase reliability with our Uptime History Graphs, display the number of incidents reported in the last 60 days, either global or per individual service.
Notifications
Allow your customers to subscribe to receive real-time notifications on incidents and maintenances via Email, SMS, Slack and Twitter.
Per-service subscription
Real-time
Importing
Exporting
Learn more →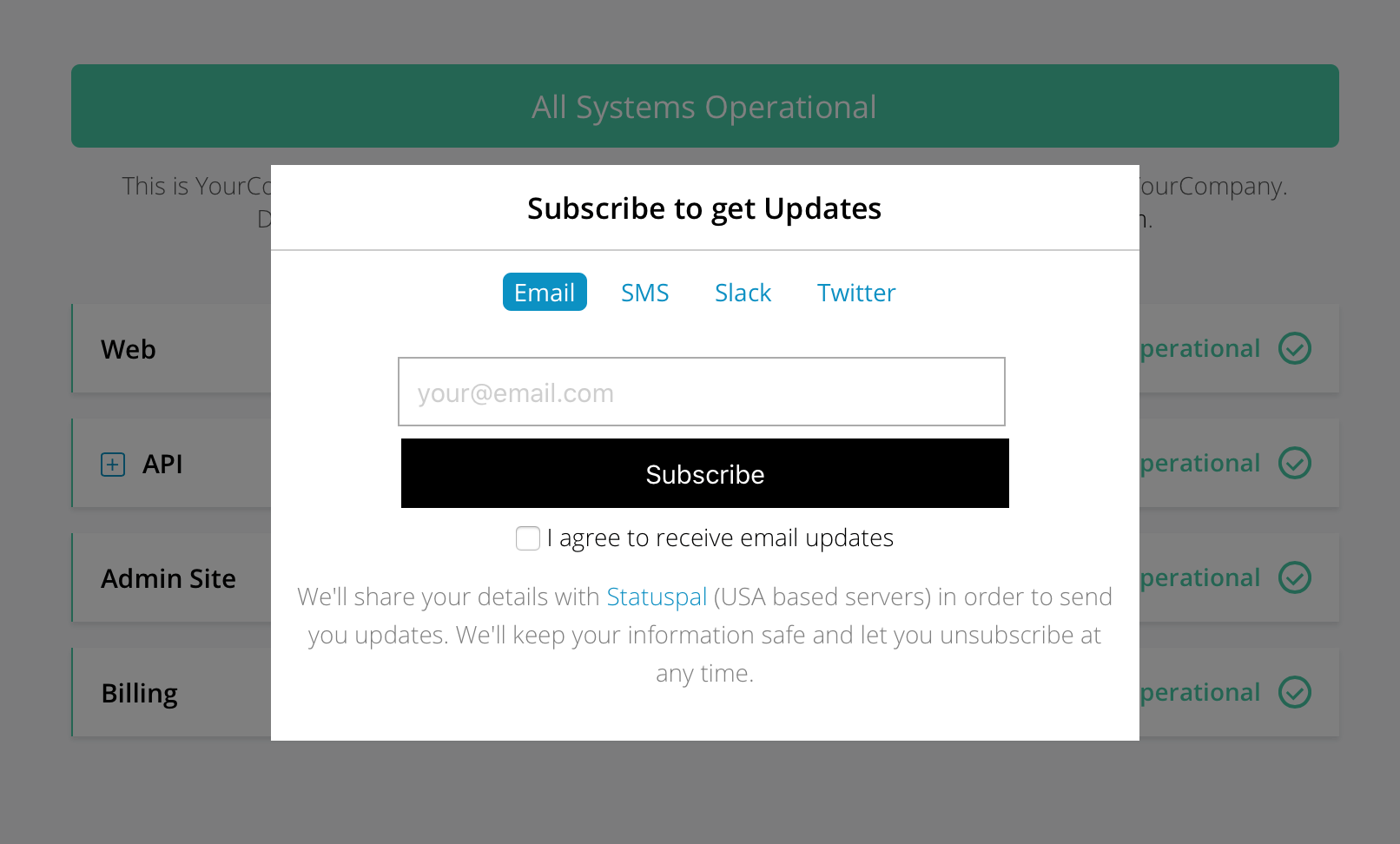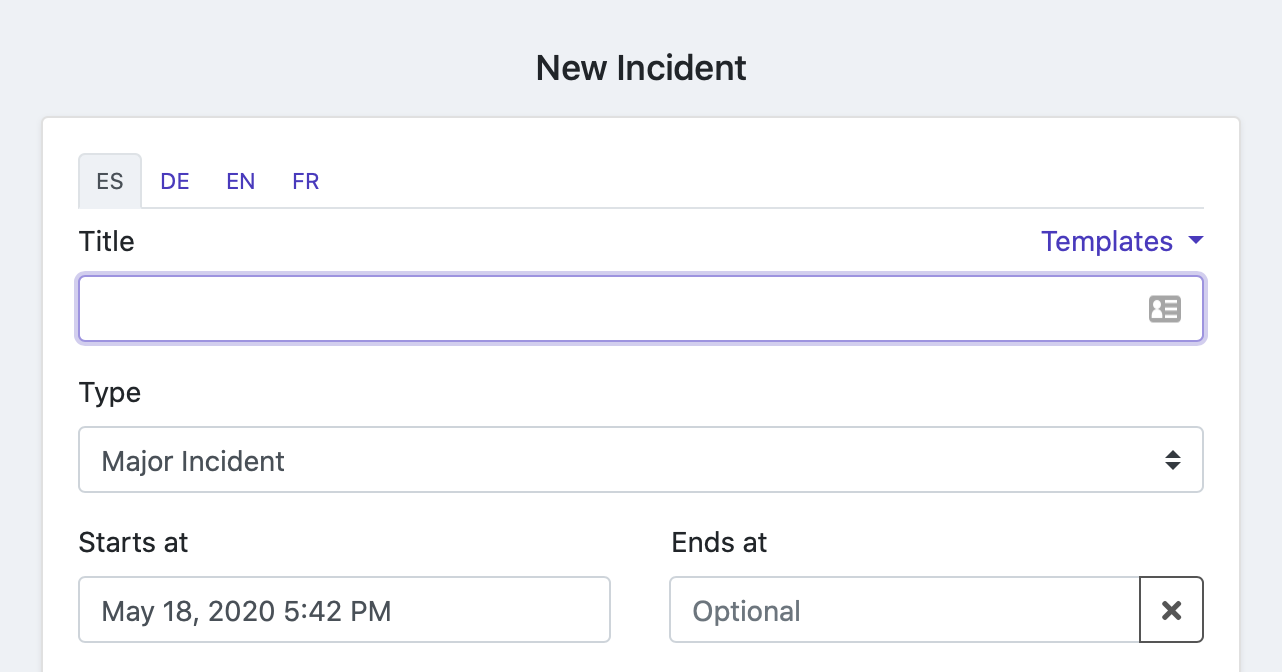 Multi-language status page
Statuspal allows your to transtate your incident and maintenance updates as well as your status page's UI we support 10+ languages by default.
Learn more →
Configure service & sub-services
Communicate precisely what components of your system are affected by incidents, organize them on services and child services, your customers can subscribe to them individually.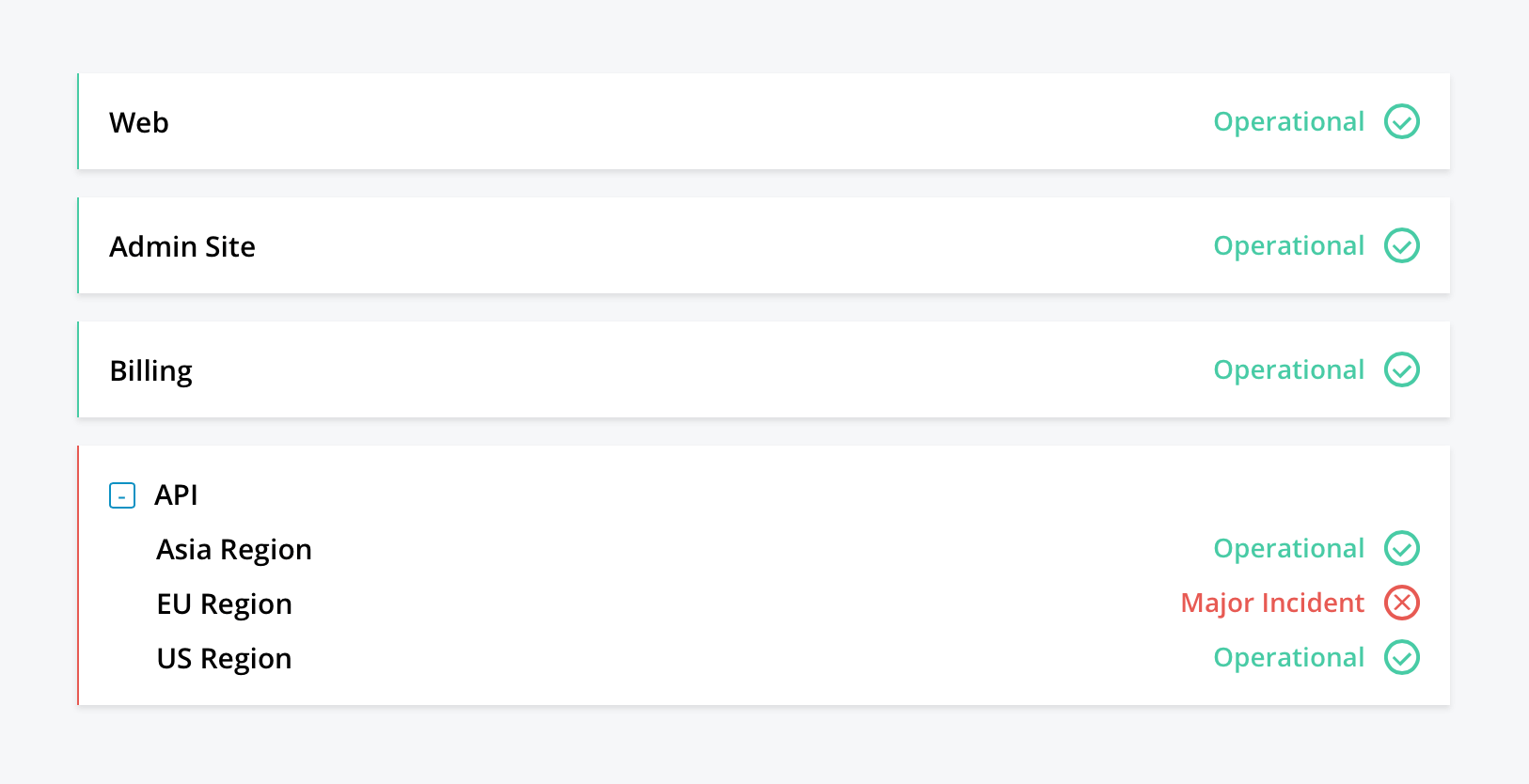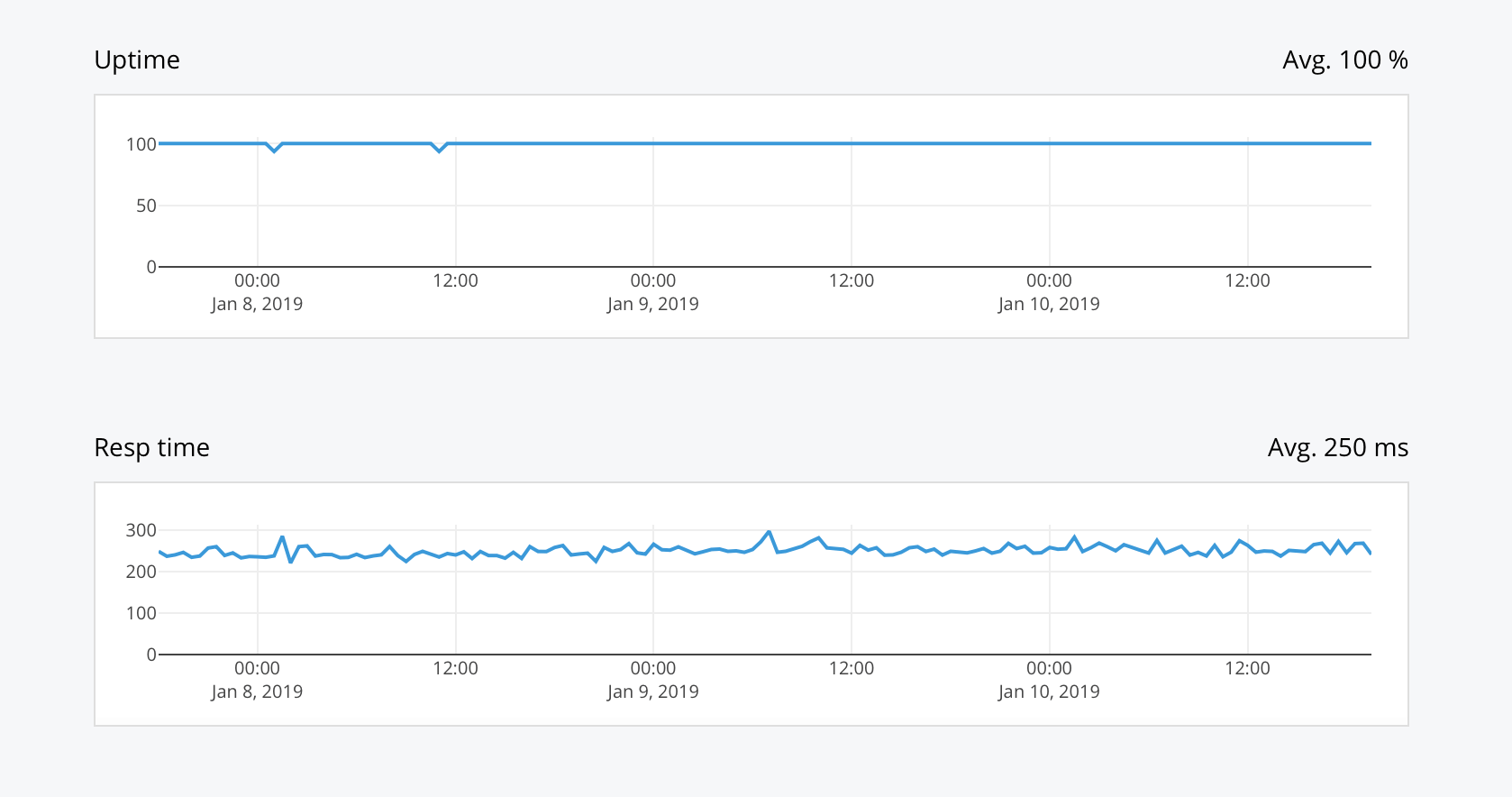 Metrics (third Party & custom)
Import the metrics you already have to showcase reliability, we support third party metrics like Pingdom and custom metrics that you can easily push through our API.
Learn more →
Ready to Create your Status Page?
It only takes seconds, prices start at $46.
Try it free